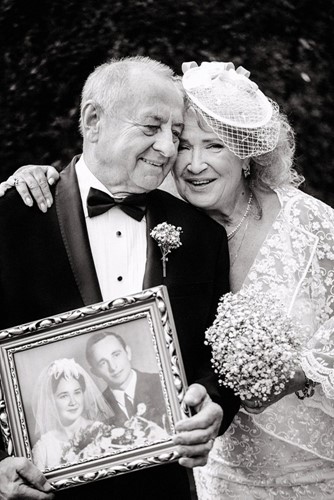 Wedding vow renewal
If you have many cherished wedding memories from your big day and would love to relive the happy occasion all over again, then why not consider renewing your vows?
There are lots of reasons why a couple might consider celebrating their marriage for a second, third, fourth or even fifth time. Some couples choose to renew their vows every year on their anniversary while others decide to celebrate significant milestones such as your first anniversary, silver, golden or ruby!
Whatever your reason to celebrate again, we can help! You can hold your ceremony in either the Guildhall or the Museum.
It will be very personal and bespoke to you. The ceremony will follow the format of a 'wedding ceremony', but you can enhance it in any way you choose to make your special day.
You can choose to have a private ceremony or invite your family and friends to share in it.
Whichever you chose we will help you have a celebration you will always remember.
"A vow renewal is a lovely way of celebrating your marriage all over again."
If you are considering renewing your vows in Worcestershire, more advice and information can be found on Worcestershire County Council's Marriage and Civil Ceremonies website.